"We had no idea writing the word "SHITI" on a napkin and taping it to an old cooler would have such a following behind it"
- Trevor & Austin, Founders of SHITI Coolers LLC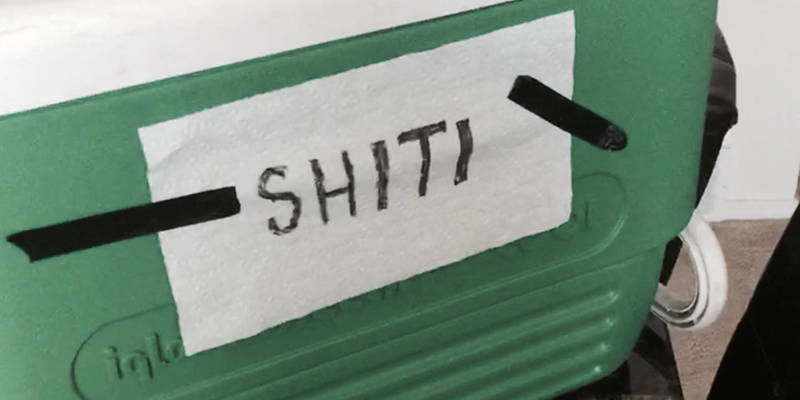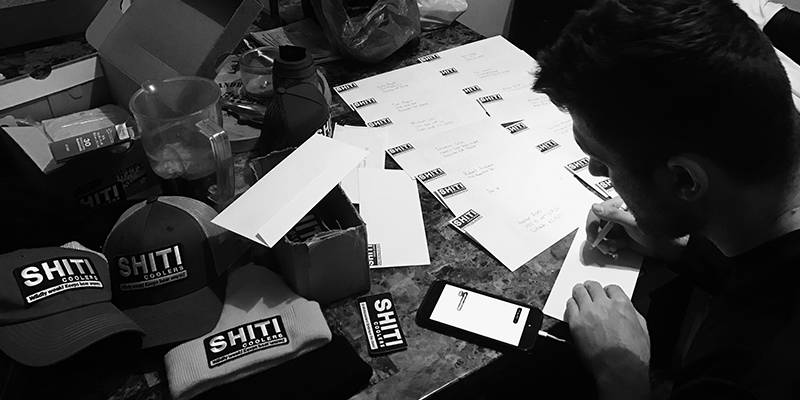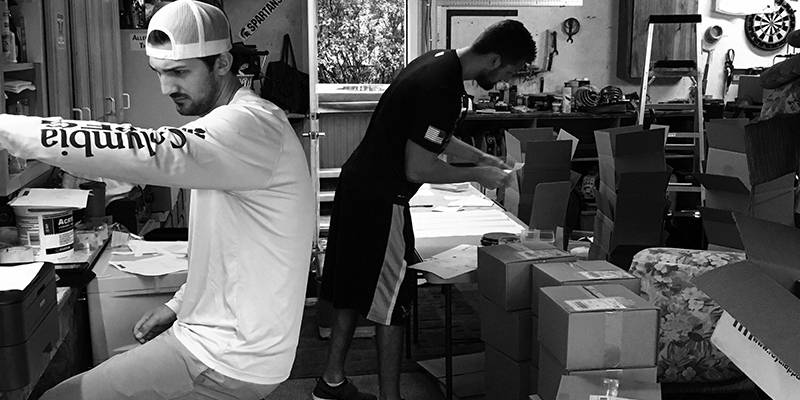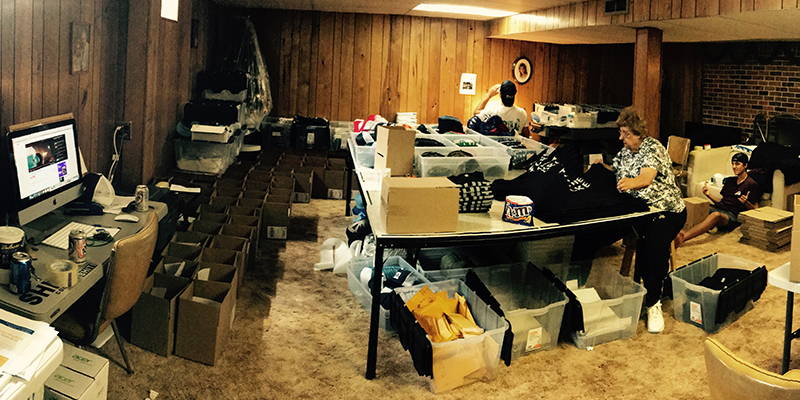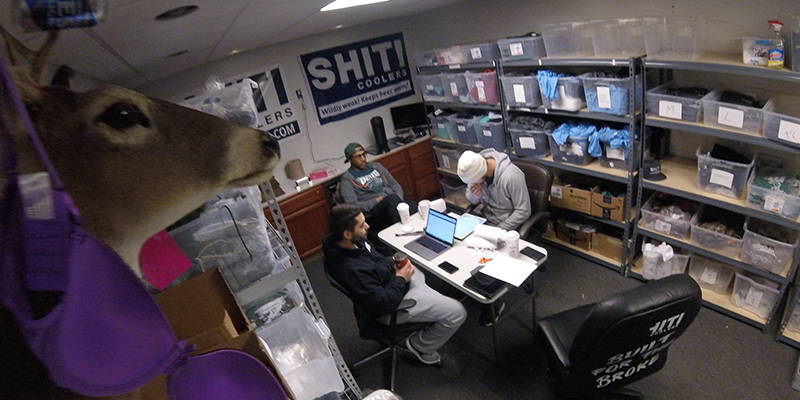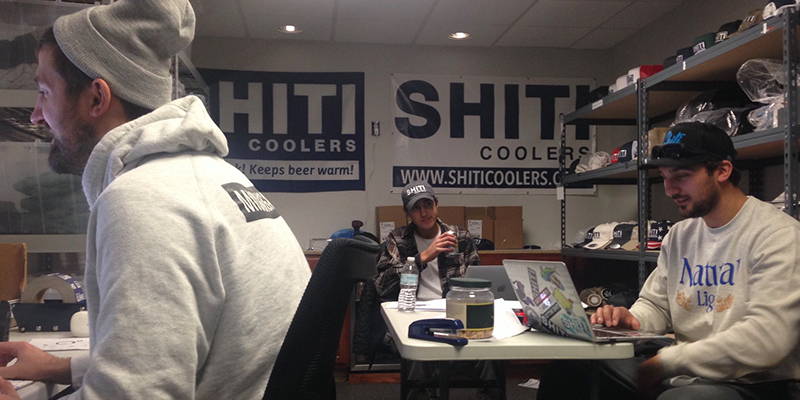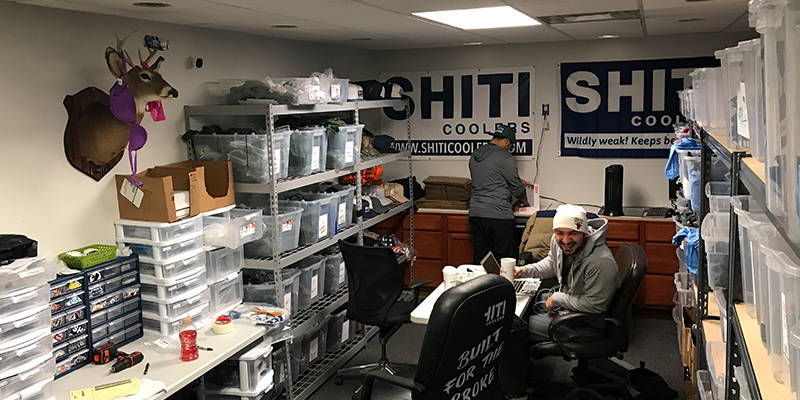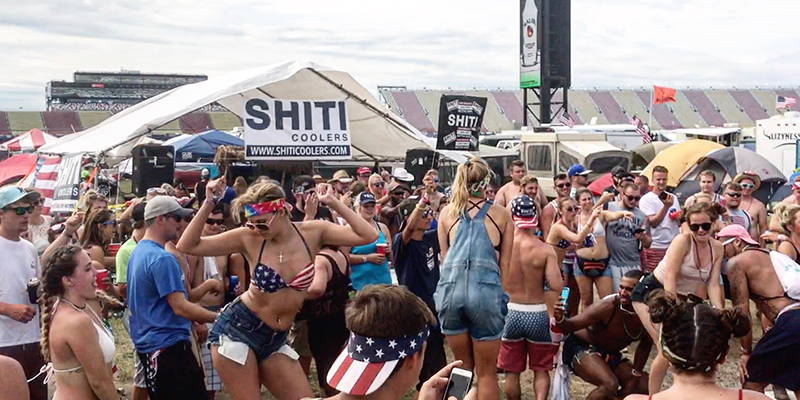 Growing up, my two brothers and I always had a passion for the outdoors, but had a difficult time taking any activity seriously. During fishing trips we spent more time untangling our lines than catching fish and realized the most memorable moments of the trip were when shit went wrong. We were raised to believe in the appreciation of sentimental value and enjoyed spending time shopping at local flea markets with our grandpa in the early 90's. We quickly learned the true meaning of "one man's trash, is another man's treasure".  
As the popularity of overpriced cooler brands increased, we realized the meaning of a cooler meant much more than how long it held ice. As avid outdoorsman, all we wanted was to pack a cooler full of cheap beer and cast the pole after a long work day. We realized the old rusted Coleman Cooler we took on countless family trips was doing the job just fine.
In 2016, we founded SHITI® Coolers with a basic mission: To keep using that same damn Coleman with the rusted lid and squeaky hinges in hope there were more people out there just like us. A simple SHITI sticker was enough to represent the lifestyle in which you've been living for years. We don't care if your cooler can withstand a grizzly bear or holds ice for 3 weeks. We care about coolers that have been passed down from generations with a story behind them. Coolers that are truly Built For The Broke®.  
We appreciate you showing interest in SHITI® Coolers. Please follow/subscribe to our Youtube, Instagram and Facebook accounts. If you decide to Get SHITI, please send us pictures of you representing the brand for a chance to be featured on our page.
As Always, Stay SHITI.
Austin: Founder - Graphic Design / Inventory & Clothing Developer.   
Trevor: Founder - Marketing / Social Media / Brand Strategist.    
Luke: Photography / Videography / Graphic Design
Jon: Customer Service / Order Fulfillment
Craig: Digital Strategist & Website Design / Marketing